Why Choose to Work with Us?
Be supported by a team who cares about your success above public accolades and bottom lines.
Kick your marketing up a notch with custom branded materials, websites, social media content, and more.
If you're looking to give your brand a boost, we might just be your team. We're a group of friendly, down-to-earth marketing pros who are all about helping you connect with your audience in a meaningful way. Whether you need custom branded materials, a killer website, or social media content that really pops, we've got you covered.
We enjoy our work, but we are ultimately in it for the relationships. We're a family-oriented, faith-based company that's all about putting people first. When you work with us, you become part of the VAN LEUVEN community. And we'll do everything we can to make sure that your marketing strategy is tailored to your specific needs and goals.
We're passionate about what we do, and we're always exploring new and innovative ways to help you stand out in today's crowded marketplace. But don't just take our word for it – our track record speaks for itself. We've helped hundreds of clients achieve their marketing goals, and we'd love to help you too.
Let's chat! Just drop us a line, and we'll be happy to answer any questions you might have. We can't wait to hear from you!
And it's really that simple. We shake the agency model up by loving on our clients in a way that most businesses have not experienced before they work with us. But, it makes sense, because the world (even the business world) needs more nurturing and genuine care. That is how real progress has always been made, on the small scale or the global. As you may have already seen, our vision is to work alongside businesses with a vision for enriching, healing, sustaining, and really caring for the world in the work that they do, and it makes our days when we find a client we can help support in that. In doing so, we keep it simple. We do three things in various ways when we work with you:
We Work For Your Success, Always
We Go the Extra Mile, Every Time
We Don't Stop Until You're In Love
We Make Data Driven Decisions....
And we believe that data is a powerful tool for driving decision making. We use data to inform our strategies and tactics, and we're always looking for ways to optimize our clients' campaigns based on what the numbers are telling us. Marketing is little more than guesswork without good, granular, and reliable data.
...While Remaining Sensitive to the Big Picture
However, some agencies get lost in the data and forget the people, and the larger picture. We also take a holistic view of our clients' businesses and industries, taking into account factors like market trends, customer behavior, and competitive landscape. By combining data-driven insights with our broader understanding of the business environment, we're able to develop strategies that are both effective and sustainable over the long term.
Over the 20+ years that we've been in business, we've accumulated a team with diverse experience that spans many industries and many perspectives within each. We're confident that no matter what sector you work in, we have the knowledge to help you excel. Reach out to us today and let's have a discussion about how we can help you stand out amongst the crowd in your industry.
Retail Product Specialist at East Gate Feed & Grain
"…I appreciate everything the VLC team does to make my life easier and to also help grow our business…I am able to focus my time [on] the store, our customers, and the RPS program and have an amazing group of women who work behind the scenes to help myself and East Gate be successful. From the bottom of my heart, thanks to the VLC team, Diana, Krista, Emily and Madison for everything they do in the background and for everything they do with a positive and can-do attitude to make our events and social media the best they can be."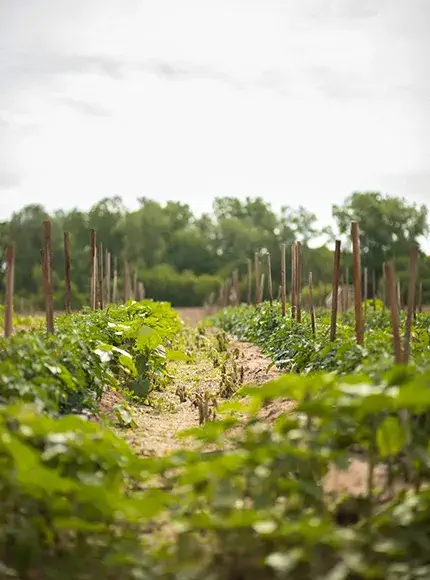 An Agriculture Education Non-Profit
"The VAN LEUVEN Company has catapulted the wonderful messages of Gateway Greening's community engagement to a broader local, regional and national audience. Before our association with VLC, Gateway Greening struggled with the efficient and effective sharing of our many valuable stories. The timely professional involvement of VLC has created many new relationships for Gateway Greening, ultimately leading to the realization of new charitable funding sources."
Get resources, offers, and company news to your inbox
The latest and greatest from the VAN LEUVEN Company, straight to your inbox. Don't miss out on special news, deals, and offers, and sign up today.
Frequently Asked Questions
While our headquarters are in Knoxville, Tennessee, we have team members in a number of locations around the entire United States. Need an on-site visit for a service we're providing? Odds are, we've got someone located near you!
We certainly can. Whether the event is digital, in-person, or a hybrid, we can help. Contact us for more event support information.
Our services are provided on a custom basis for the majority of the industries we serve. We'll work with you to determine scope of the work you need, and then we can provide a quote. Contact us with details on your job, and we'll get back to you as soon as we can!
We have experience in most industries, but to name a few, we've worked in: Agriculture, Architecture, Education, Healthcare, Retail of many varieties, Sustainability, and Technology. Our largest portion of work is in the retail sector.
All of the websites we design for clients are built with WordPress due to it's popularity and versatility. Our E-commerce solutions utilize a custom build of WooCommerce, and we can integrate with most Point-of-Sale Systems on the backend, given that your POS software meets certain criteria. Contact us for a more in-depth look to see if we can integrate with your retail software stack!
Absolutely. Since we are the Purina-Land'O'Lakes agency of record, most of our services are 50% reimbursable via your selling support funds. Contact us for any in-detail questions regarding reimbursement!