Make & Keep Your Business Relevant
You want to develop and nurture meaningful relationships with your customers. That's our specialty.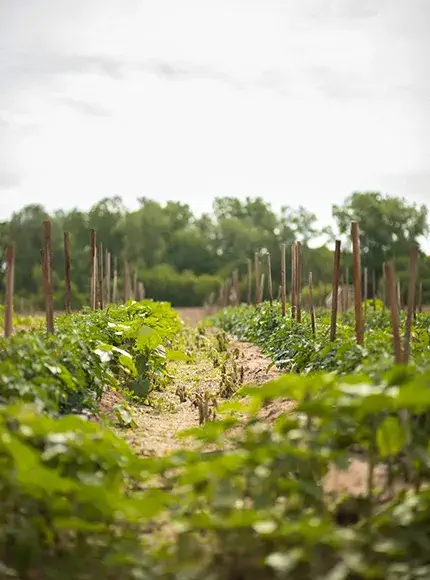 Services to Support Every Aspect of Your Business
The VAN LEUVEN Company is dedicated to facilitating and improving customer relations through various services. Our team is comprised of talented individuals who will help with any aspect of your business. So whether you're looking for strategic planning, creative consultation, brand development, customer relations, or public relations, VLC offers a range of services to fit all budgets.
Custom email communications designed to engage your audience
Custom Newsletters are the perfect way to get information into customers' hands. VLC's email marketing program will strengthen customer relations and maintain your company's reputation.
We can help you create newsletters that appeal to specific audiences, including personalized messages, product advertising, article choices, and information blasts. Our team can promise email marketing with your brand in mind, and everyone will know who it came from.
A platform to represent your brand, customized to reflect its originality
Your online presence is essential to the success of your business. Let our website design experts help you communicate your purpose in an authentic, engaging way.
Our team will work with you to ensure your website design reflects your brand and communicates the mission of your business, supporting you so you can support your communities.
Every piece of your event is managed worry-free
We provide the tools to connect with your audience at in-person and virtual events. With The VAN LEUVEN COMPANY's event support, you can connect with your community in a worry-free way.
With our help, we'll handle social posts, postcard promotions, text-to-customer messages, and email blasts before, during, and after your event.
Meaningful connections with your customers, instantly
Maintaining an effective social media presence is more than just posting photos of your products. The VAN LEUVEN Company will help you sustain brand loyalty, attract new customers and grow sales by crafting a content strategy that explicitly reflects your products, brand mission, and goals.
Your brand's image is perfected and protected
The VAN LEUVEN Company has extensive experience in public relations, crisis communications and news/media outreach.
Let us help you maintain your brand and customer relations through a variety of services including press releases, media coverage, fact sheets, social networking and more.
Thoughtful communication, straight into the palm of your customer's hand
Building personal relationships with your customers doesn't have to be complicated. Text-to-Customer is one of the many ways we can help your business flourish at The VAN LEUVEN Company.
In a technology-centered world, you can level up your customer outreach one text at a time. Communicate promotions, events, and much more at the touch of a button.
Elements of your brand's identity, created specifically for business
The VAN LEUVEN Company offers brand design services that focus on fully creating and developing your company's identity. We provide design services from logos, brochures, packaging design, business cards, and custom social media posts! We know your brand wasn't built on a logo or a website.
It was the community and tireless workers that crafted your brand. VLC will help you communicate that brand and reflect your mission and values while capturing your audience's attention.
Telling your company's story in all of its glory
The VAN LEUVEN Company understands that your story is unique, so we do everything we can to provide you with photography and videography to help tell your story.
In addition, our team will create authentic and engaging visual content for marketing, video, and social media campaigns by working closely with you to understand your vision. This content can be used in print and digital advertising to promote your brand further.
A professionally designed space that works for you and your business
A retail store is the face of your brand, where you engage with customers and offer services. A well-designed store design goes beyond just good aesthetics; it represents your brand, educates and attracts new customers, and establishes the ambiance for a memorable experience.
Through thoughtful design, The VAN LEUVEN Company can manage a successful retail store that attracts customers and generates sales.
At The VAN LEUVEN Company, we believe in the people behind the business. The relationships that we form with our clients are founded on honesty & shared values, allowing us to get to know the people that we are supporting along with the brand.
And what we can do for you!
No one knows your business better than you do, but we aim to be a close second. The VLC Team will conduct thorough research on your business along with your industry and form objectives that will take your brand to the next level.
To Deliver Something You & Your Customers Will Love
Our end goal is always to create something that our clients and their customers will love. Whether that's an email campaign or a custom website, we want to offer you something that you can be proud of. Connect with us and learn more about what we can do for your brand today.
"...an increase of 100% vs. last year"
"The VAN LEUVEN Company supported our Heritage Cooperative Show Ring Success Seminar on April 23, 2016. Their team helped us generate the event communications, manage the RSVP process, communicate the event via social media channels, and publicize with the media and FFA/4-H contacts throughout the state of Ohio. We had 500 attendees for our event and doubled our sales at our Heritage Show Trailer. This was an increase of 100% vs. last year for sales and attendees. We have already reserved the VAN LEUVEN Team for our event next year!"
We Can't Wait to Work with You!